Smart Wireless Fusion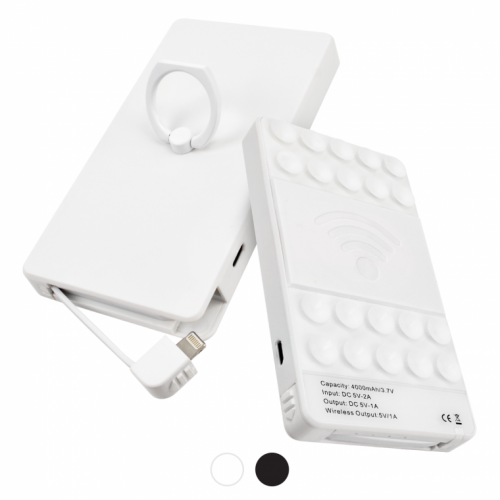 Wireless charging couldn't be easier with the Smart Wireless Fusion. With 20 suction cups, the Smart Wireless Fusion will fix itself to any smooth surface and can charge any QI wireless compatible smart phones. With the additional universal charging cable, your phone doesn't need wireless charging! This cable works with both Apple Lightning ports and Micro-USB ports; simply flip the charging cable over depending on the phone model!
The Smart Wireless Fusion also features a useful metallic ring hold that can be used to grip your phone and powerbank, or can be used as a reliable and convenient phone stand. With branding areas on both sides of the metallic ring, there is plenty of room to print your brand in either 1-4 spot colour or full colour!
• 4000mAh Powerbank
• QI Wireless Charging
• 2-in-1 Charging Cable
• Lightning & Micro-USB
• 20 Suction Cups
• Metallic Ring Hold
• Phone Stand