Smart Unify Travel Adapter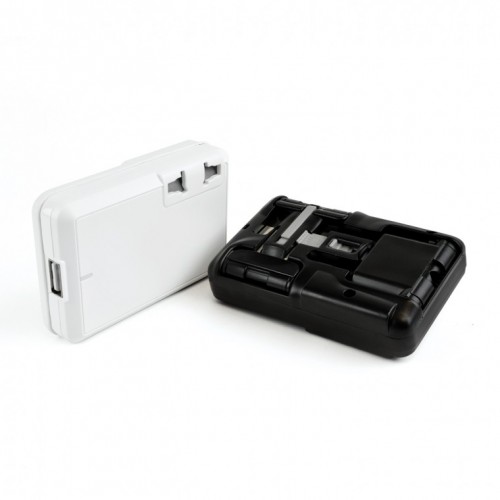 The smallest and most advanced travel adapter ever! The Smart Unify Travel Adapter is a universal travel adapter featuring 4 globally used plugs, and a USB port all built into one. The Unify adapter is the perfect travel essential, and won't leave you worrying about needing to buy more than 1 adapter. As the plugs fold away, the Unify remains low profile and can be easily packed away in hand luggage or a suitcase.
The Smart Unify comes in 2 glossy finishes; black and white, which is perfect for simple branding. As the Unify has a smooth finish, branding on the device comes out clear and visible. Not only can you print up to 4 spot colours on the Unify, but you can also print full colour and engrave onto the front, which leaves a light grey and smooth finish. The backing of the Unify is a protective case which will prevent the product from shorting itself out. It is easily removable and features a spare 6.3A fuse that can be easily installed without any tools.