Smart Tivoo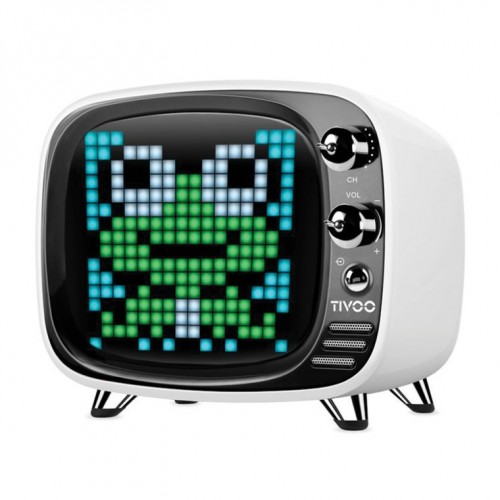 Divoom Tivoo – the new generation pixel art speaker. It features a 16×16 full RGB programmable LED panel, an acoustic enhanced design, and a new mobile application.
Tivoo is the most unique pixel art smart speaker from Divoom which can be customised with print of up to 2 spot colour or full colour.
Latest audio technology & unparalleled tuning experience delivers the finest audio in a compact body.
Creating pixel art has never been easier – draw anything with your fingertip.
Upload and share your amazing creations online and view other pixel art fans around the world.
14 refreshing alarm profiles which are highly customisable.
Enjoy 24 professional high-quality audio tracks to help with your sleep aid.
Record voice message for your family and friends – you can even set your message as the daily alarm.