Smart Power Wireless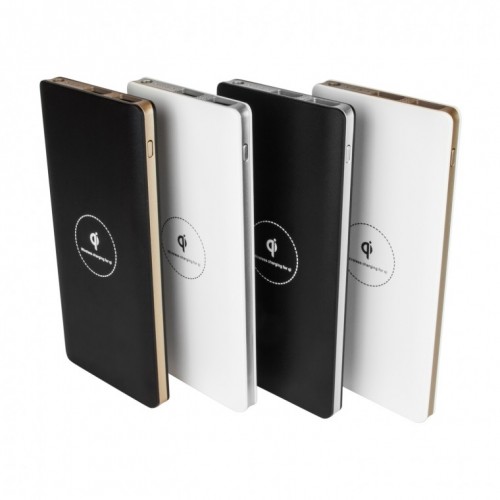 Whether you decide to charge your devices via charging cable or wirelessly, the Smart Power Wireless wont let you down. Featuring dual USB charging, an LED torch, wireless charging capabilities and a 5,000mAh polymer battery (8,000mAh option available).
The powerbank comes in two different body colours; black and white with two choices of trim colours; silver or gold. Printable up to 5 spot colour or full colour on both the front and back depending upon size of artwork. With the smooth matte plastic finish, full colour print works really well around the centre QI symbol.
Unfortunately, mobile phones like the iPhone 6/7 amongst others don't feature wireless charging capabilities. Luckily, we are offering a thin and flexible accessory that sits on the back of your phone and plugs into the phones power port. With this accessory, your phone would work on wireless devices similar to the Smart Power Wireless.
As the Smart Wireless isn't much bigger than an iPhone, it fits comfortably in a pocket or bag alongside your phone. As the mobile phone market grows with wireless charging in mind, the Smart Power Wireless is a great powerbank to have by your side.