S45 Wireless Charging Speaker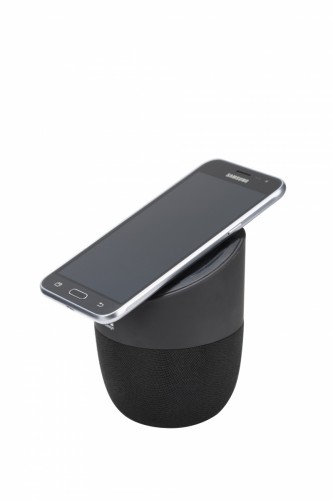 5W speaker in rubber, equipped with a wireless charger and lighting logo.
Specifically designed for a desktop thanks to its micro/conference capability.
Bluetooth function
Battery: 1800mAh
Output Power: 5W
Wireless charger output: 5V / 1A
Input: 5V / 2A
S/N: =>85%
Size: ø88.5×107 mm
Weight: 400g
2-year warranty (cable excl)
The product includes a micro USB charging cable (1m).