S26 Speaker Ring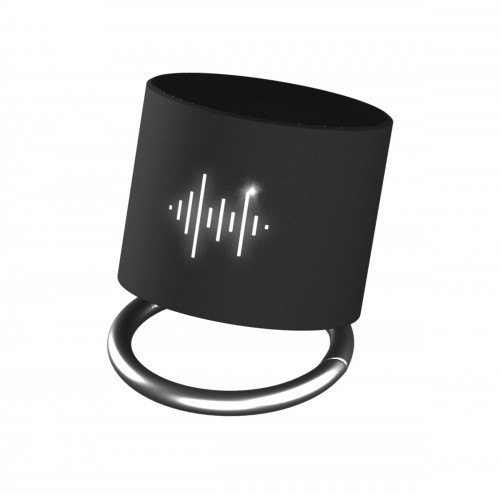 3W rubber wireless Bluetooth speaker with lighting logo and a double sound output for an unparalleled sound quality for a speaker this size.
2 speakers can be paired together. Conference call function with built-in microphone.
The ring is a carabiner that can be tilted to forward the sound in a given direction. Its double sound output gives a stereo effect.
500 mAh – 3.7 V battery
Frequency: 50 Hz – 20 KHz
Rechargeable by USB port
Sound output: 1 x 3 W
Impedance: 4 Ω
Bluetooth™ 4.2
Autonomy: 6 hours
Red LED charge indicator, Blue LED BlueTooth connection indicator
Reception up to 10 metres
Weight: 100 g
Dimensions: ∅ 50 mm x 45 mm
Material: rubber and metal
1 year warranty
Patent Europe EUIPO