O20 Lighting Wireless Mouse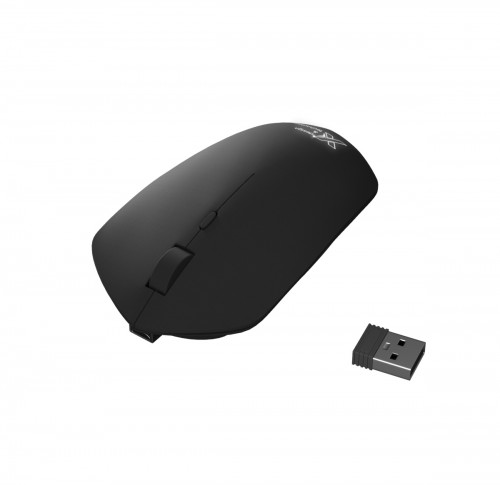 Mouse with lighting logo:
Battery type: Polymer
USB input / output 1: 5V – 0.035 A
Product Dimensions: 110 x 70 x 28 mm
Capacity: 400 mAh
Loading time: 3 hours
Maximum distance from the wifi: 8-12 meters
DPI : 800/1200/1600
PC and MAC compatible
Optical sensor
1 meter USB cable provided. Can be used with USB cable
The logo is bright when the battery is charged and darkens when 20% of battery capacity remains.
8 hours in constant use.