Mr Bio Cable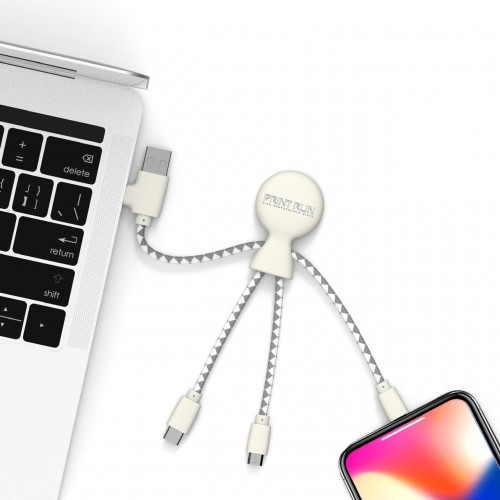 Mr. Bio Cable is a multi adapter charging cable that can charge all devices. Its made with minimal waste which is a great alternative to traditional cables.
Go for Mr. Bio Cable for reducing global cable waste!
The cables are made from DuPont Tyvek®. Tyvek is tough, durable sheet products that are stronger than paper and more cost effective and versatile then fabrics.
● Environmentally friendly bio-degradable case (BioSphere®) & woven paper cable (DuPont Tyvek®)
● Portable multi cable adapter featuring USB, Lightning, Type C, Micro USB.
● Type C & USB port 2 in 1 input.
● Recycled Packaging (FSC® certified)