Black Leather Deluxe Travel Wallet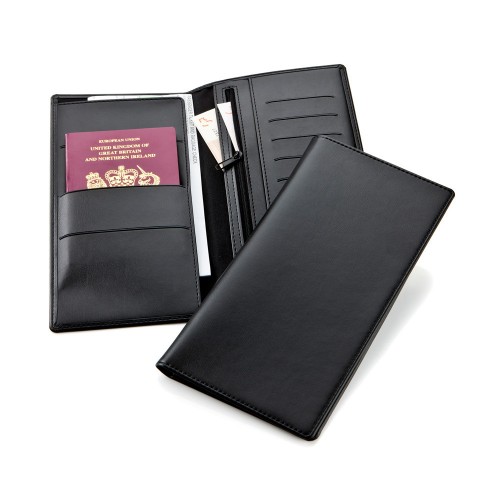 Ascot Leather Deluxe Travel Wallet with muliple pockets and a zipped compartment. Finished in Ascot finecell leather with a water resistant durable finish and subtle grain. Supplied in a glossy black tuck box.
Product Features:
One pocket with slots to hold passports, boarding cards, tickets and currency
One matching PU pocket with slots for credit cards
Zipped pocket for currency
Folded and stitched edges for a quality finish.